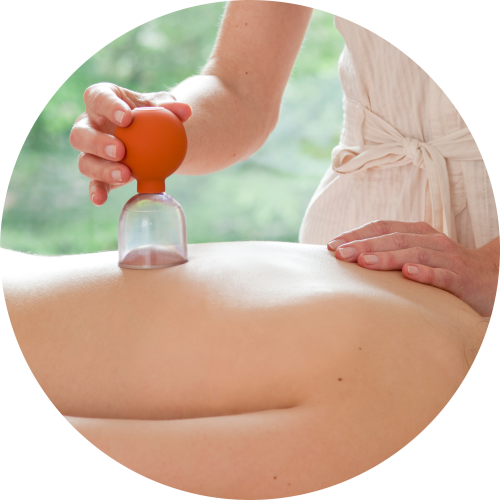 Relieve your hands and

ensure optimal blood flow
By applying a cupping massage toxins will be removed.
The blood flow is stimulated because the cups drain the blood upwards.
In China, the old method (which is still applied) was used by briefly holding a flame in a half glass ball or ceramic cup and placing the cup on the skin, due to the lack of oxygen in the ball, a vacuum is created and the skin is sucked up.
Nowadays there are cups (besides glass cups also plastic cups) where you vacuum the cups via a pump, but also the well-known cups with a pump attached to the cup itself.
An ancient method from the Traditional Chinese Medicine which you can use to treat your clients